Cat Carriage Bed "Palmira"
Carriage cat bed is perfect for your royal baby. Intricate design, perfect for photographing your fur babies or simply letting them get their beauty rest. Includes reversible mattress.
Module goes well with our designer cat module set "Delia"
One-piece singular carriage module. Easy to assemble and maintain. Mattress pad on top included. Different color choice of fabric available.

Weight limit: 35 lbs

Material: We use only high-quality sanded plywood in the creation of our projects. The finish of the product can be: stained, painted, or unfinished. Different color choices available. They are durable and safe for humans and pets.
Maintenance: Use a furniture cleaner or dish soap with warm water on a rag to remove dirt or debris from the product. Mattresses are machine washable on a cold setting and low tumble dry.

Quantity: 1
Dimensions: 14 width x 24 length x 20 height
Weight: 6 lbs.

Production time:

Varies depending on order size
Standard size orders average 4-5 business days after order confirmation

Delivery:

We ship our orders quickly after production
Actual shipping time depends on product size, weight, location, and carrier
View full details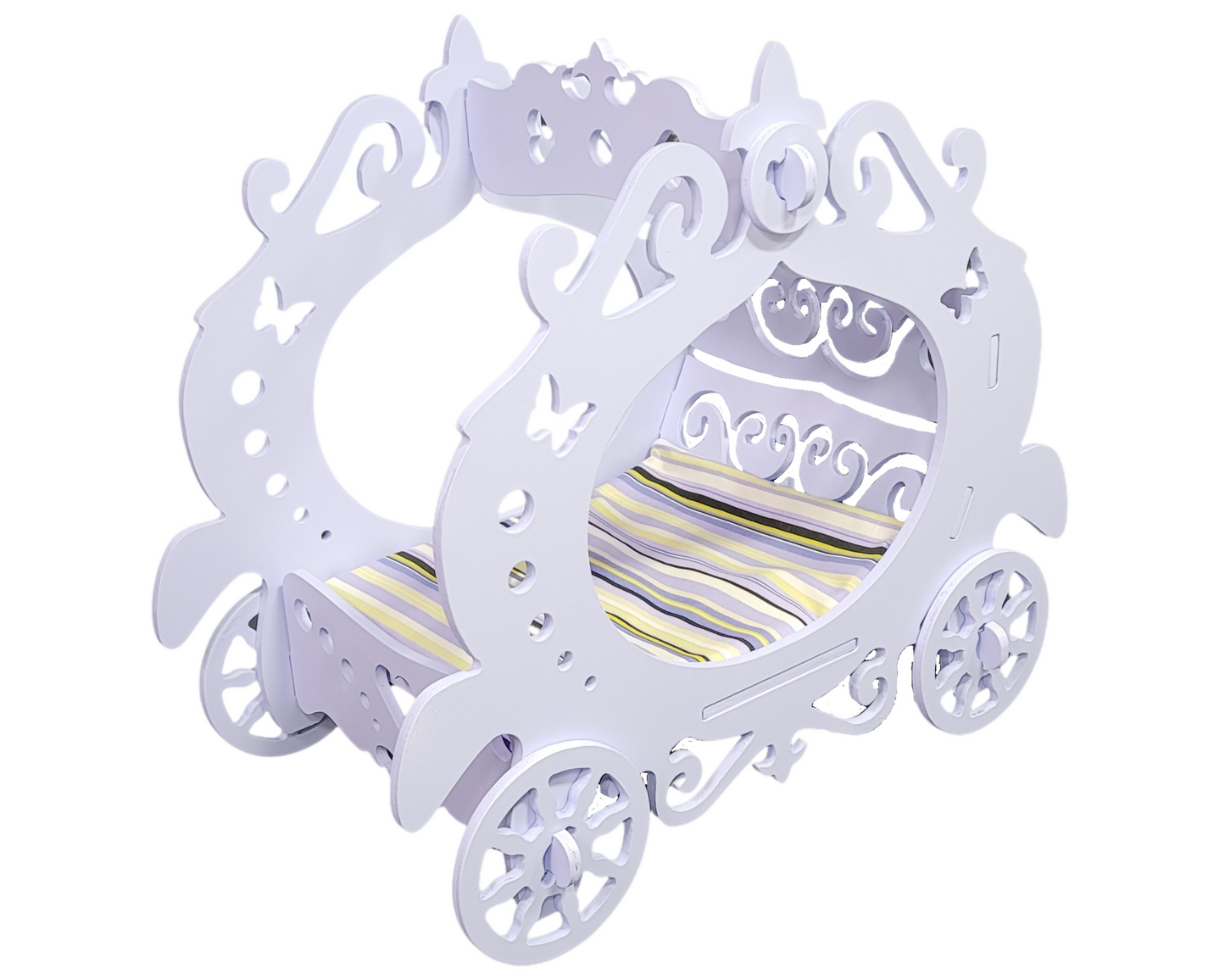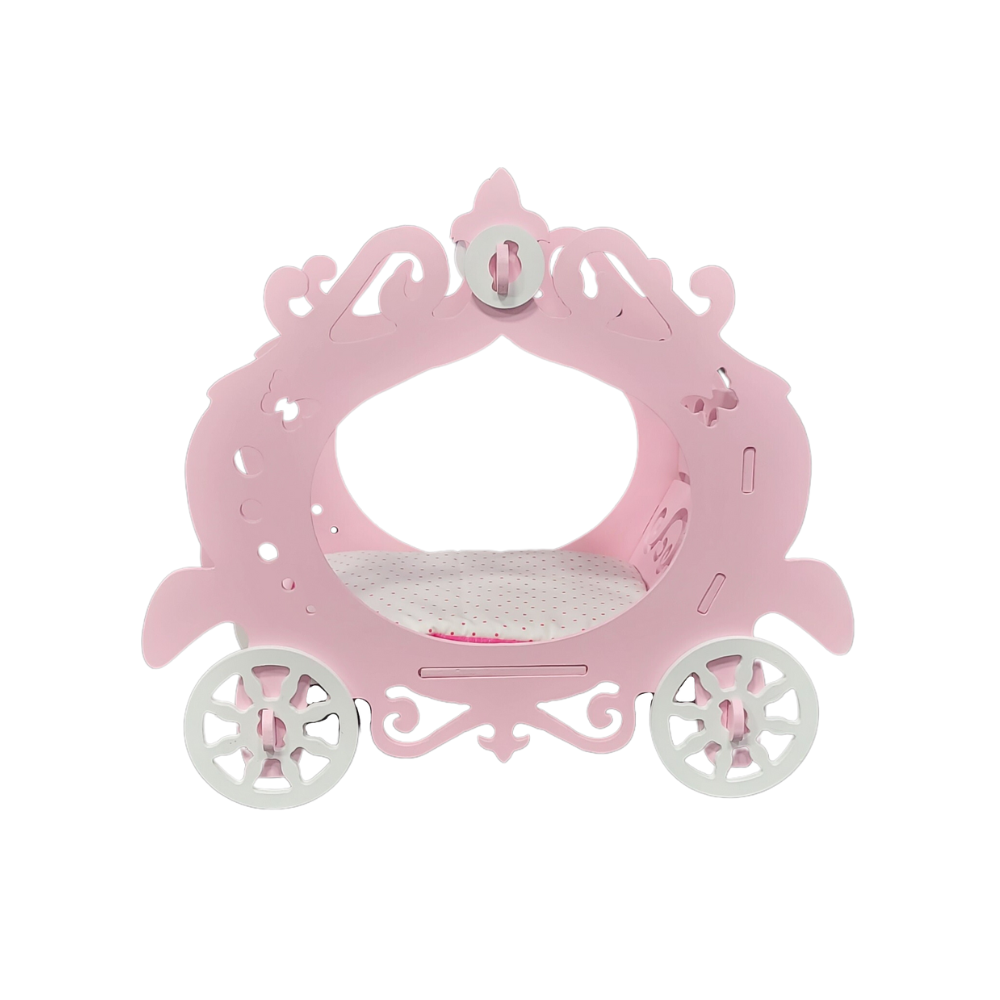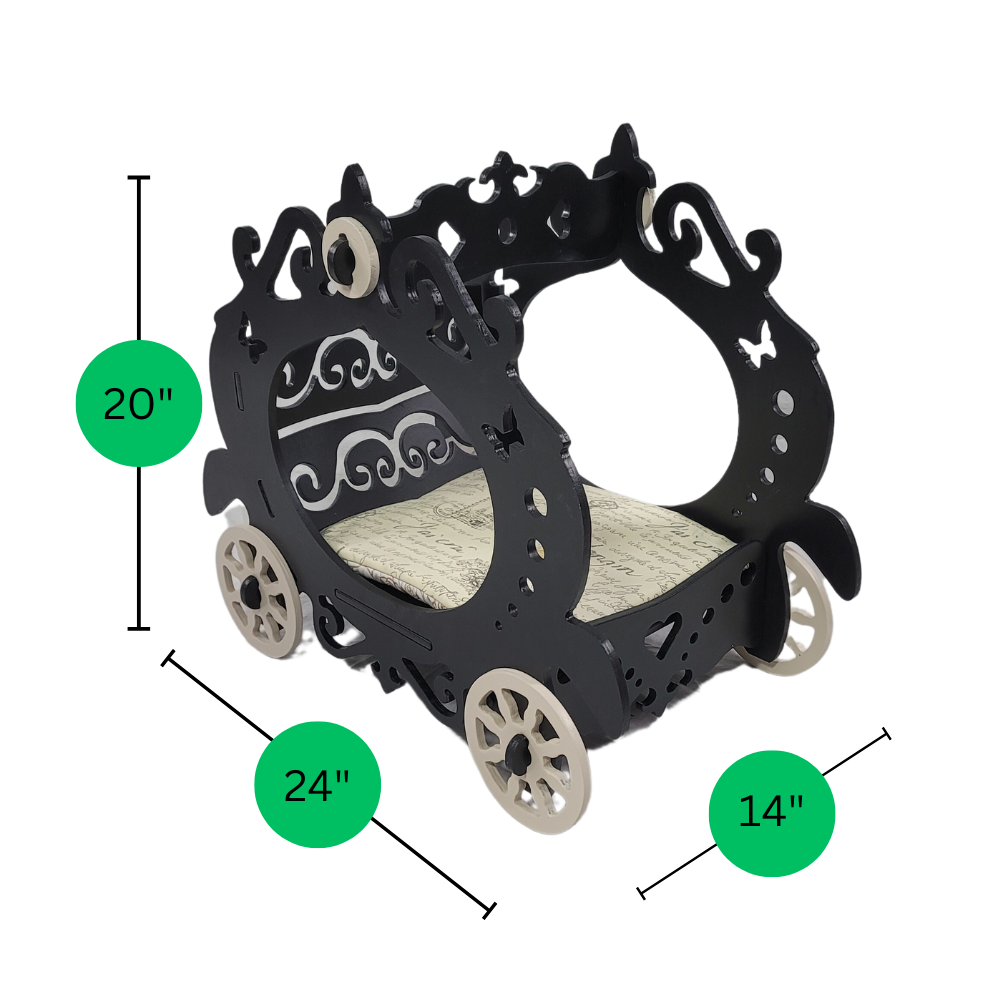 Cat Carriage Bed "Palmira"