Carpeted Stairs for Cats "Alessio"
Stairs for the second story of our modular sets. Sturdy and versatile with carpet lined steps. Keeps your pets off your furniture and allows them to keep their nails groomed. Gives cats easier mobility and fun while climbing up. Provides a finished look to our modules.
Cannot be used as a standalone product, must be paired with our modular houses.
One-piece accessory perfect for use with our other modules. Provide easy access to two-tier sets and traction for your pets when climbing. Carpet lined to keep your pets off furniture and allow them to sharpen their nails. Can be used for small kittens and dogs.

Weight limit: 35 lbs.

Material: We use only high-quality sanded plywood in the creation of our projects. The finish of the product can be: stained, painted, or unfinished. Different color choices available. They are durable and safe for humans and pets.
Maintenance: Use a furniture cleaner or dish soap with warm water on a rag to remove dirt or debris from the product.
Quantity: 1
Dimensions: 17" length x 17.7" height x 15" width
Weight: 4 lbs

Production time:

Varies depending on order size
Standard size orders average 4-5 business days after order confirmation

Delivery:

We ship our orders quickly after production
Actual shipping time depends on product size, weight, location, and carrier
View full details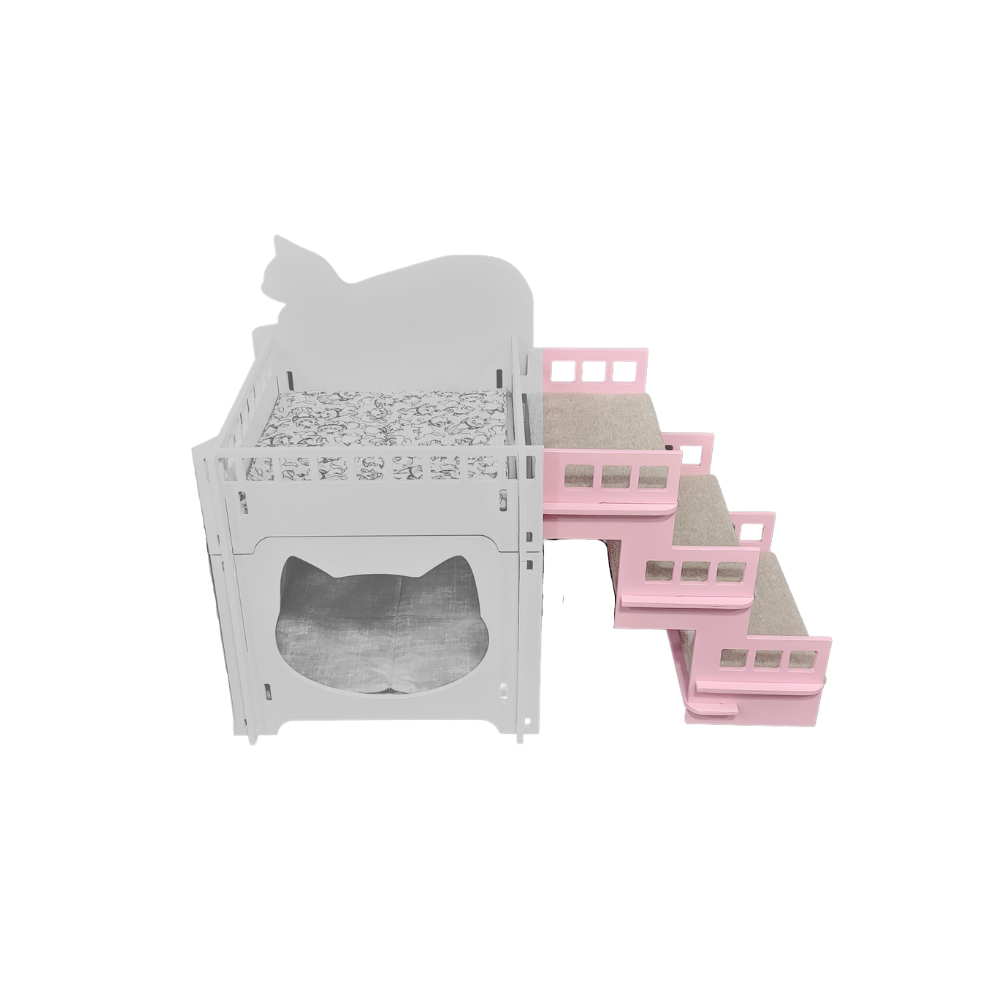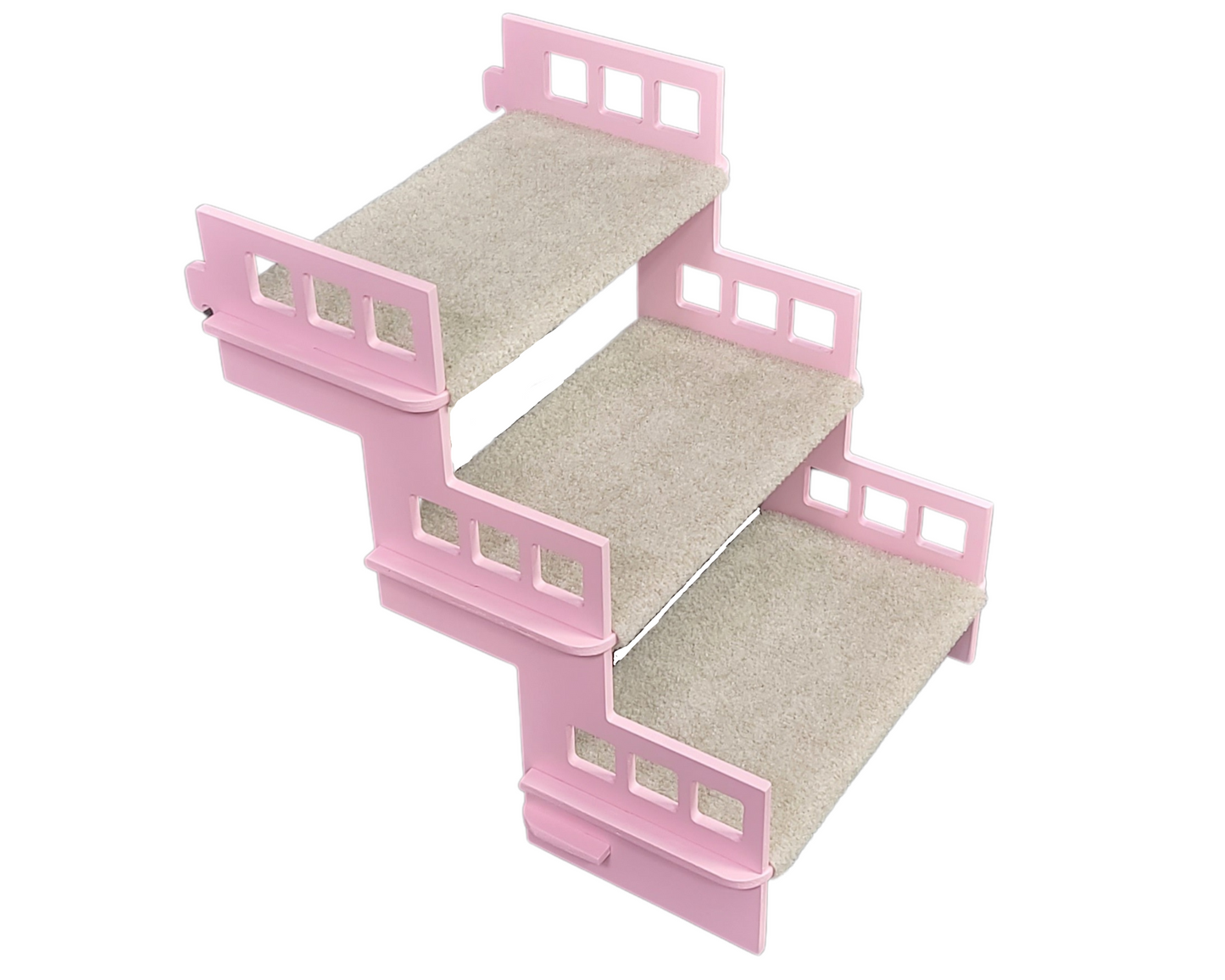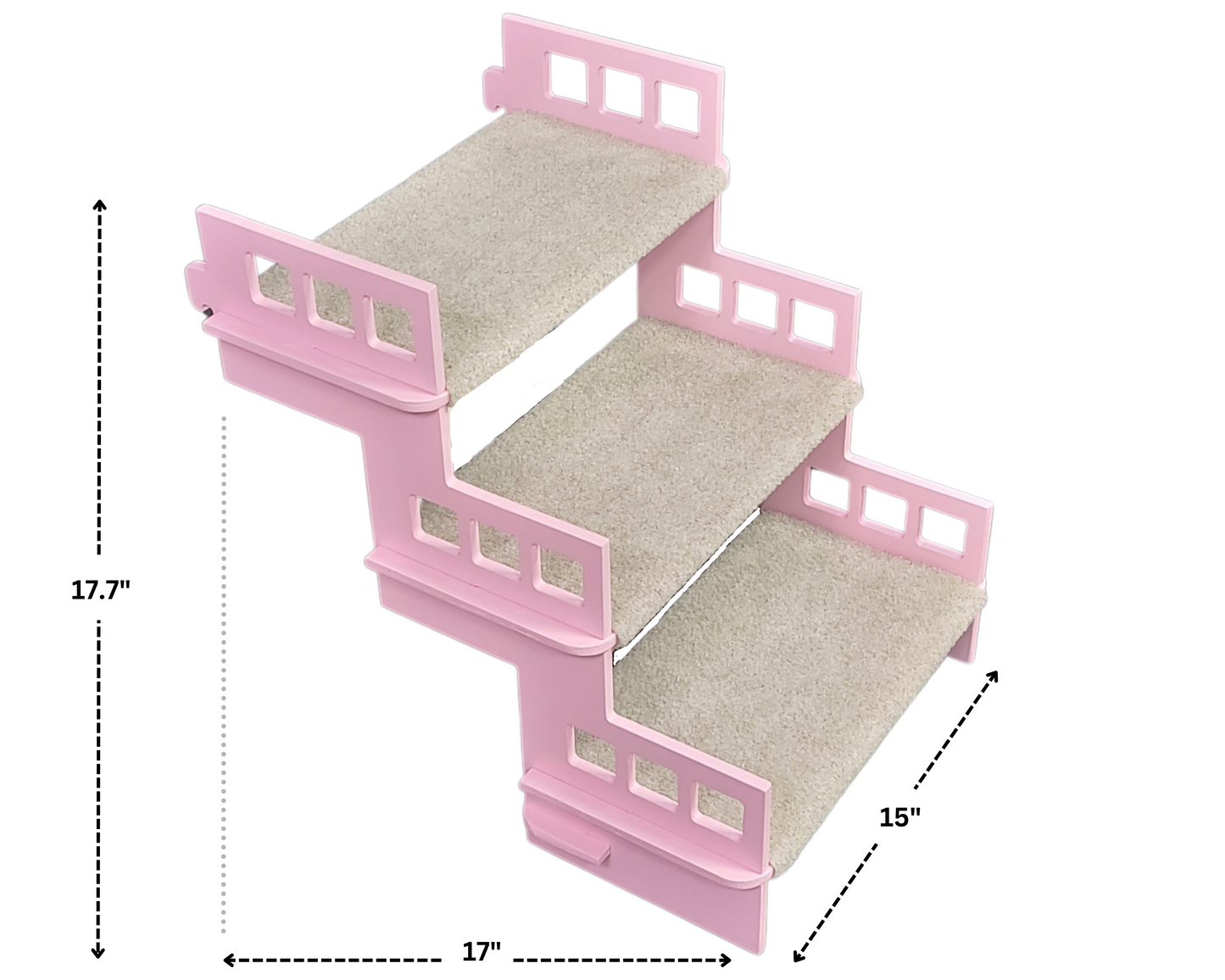 Carpeted Stairs for Cats "Alessio"